Description
Our clinic was founded in 1998. The main principle: quality and safety - for the patient. We offer all types of vision corrections with a unique technology that guarantees patients the right treatment tactics, maximum safety and high-precision results. Our clinic works according to the latest technologies and methods, with FDA safety guarantees-certificates, the widest range of vision corrections - myopia, farsightedness, astigmatism, age farsightedness (presbyopia). From 18 years of age and without age restriction! Compared to other clinics, we perform tissue-sparing surgery to correct vision in patients with extremely thin corneas and wide pupils, with a high and complex degree of myopia, farsightedness, age-related farsightedness (presbiopia) and astigmatism.
Contacts
Reviews
Categories
Keywords
Eye doctor
,
Laser vision correction
,
Glaucoma diagnostics
,
Cataract surgeries
.
Vision corrections in the center of Riga
.
OCT and HRT. Eye doctor, eye doctors, eye clinic, eye diseases, eye doctor for children,
eye surgeries, eye center, vision correction, optics, contact lenses,
laser, eyes, microsurgery operations, laser surgeries, eye treatment,
nearsightedness, long-sightedness, astigmatism, cataract, glaucoma,
ophthalmologist, oftalmosurgery, microsurgery, clinical diagnosis,
laser operations, eye health center, retinal diagnostics. Eye surgeon.
Eye doctor in the center of Riga, diagnosis of glaucoma in the center of Riga,
cataract operations in the center of Riga, laser vision correction in the center of Riga.
More...
Legal information
Excellent legal status The company has no legal burdens on its operations.
Registration certificate number 40003553165
Legal address Stopiņu nov., Ulbroka, Sēņu iela 1, LV-2130
Submitted of annual reports 2019
More
Officials, Owners, Turnover, Profits, Commercial Pledges, Collateral, Contacts, etc. current, historical information.
More
Current balance, profit and loss calculation, cash flow, etc. applications, if available (scanned / EDS format)
Piegādā unikāli plašas un ātras satura meklēšanas iespējas konsolidētā juridisko un faktisko uzņēmumu datu bāzē.
Creditinfo
Working time
Now closed
Sunday: holiday
Monday: 9:00-18:00
Tuesday: 9:00-18:00
Wednesday: 9:00-18:00
Thursday: 9:00-18:00
Friday: 9:00-18:00
Saturday: holiday
More...
Location
Article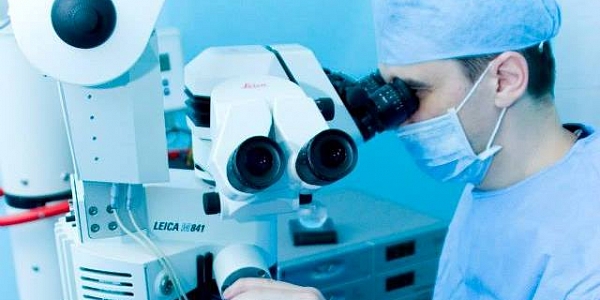 Hipermetropija jeb tālredzība (kad nepieciešamas pozitīvas jeb pluss lēcas skaidrākai redzei tuvumā) ir problēma, ar kuru ik dienas pie acu ārsta vēršas liels pacientu skaits. Mūsdienu ārstniecības iespējas, tai skaitā pacientu vidū tik populārā lāzerkorekcija tālredzībai, ļauj efektīvi un droši koriģēt tālredzību atbilstoši pacienta vajadzībām.
Related resources