About us
Ltd. "Ādažu Metāls" provides its customers with production that create the optimal price-quality ratio, and we always strive to offer the best solutions and services, providing the necessary efficiency and quality indicators. Our motto: "Respect and accuracy in the treatment of clients and partners!"
About us
To ensure the highest quality of our products, we have selected only the best European metal producers as raw material suppliers. These are Thyssen Krupp (Germany), Marcegaglia (Italy, Arcelor Mittal group company) and US Steel (US company, Kosice, Slovakia). The thickness of the metal sheet is at least 0.5mm. Available various color and texture polymer coatings, with which are coated galvanized steel sheets, are designed for European climatic conditions. This is important when choosing and purchasing a roof so that it does not lose its aesthetic appeal for many years to come. The roof and its finishing details (ridge, windmill, cornices, etc.) are made of identical material, which ensures a smooth reaction against UV radiation and environmental impact. It is possible that our products are not the cheapest in roof covering market, but our reputation is of utmost importance to us and we want to position ourselves as a supplier of qualitative products at a reasonable price.
Contacts
Want to get in touch with you? Fill out the form.
Contact form
Linked companies
Attachments
Categories
Keywords
Roof
,
Roof repair
,
Metal roofs
,
Metal roof
,
Roof covering
,
Tinsmith works
.
Roof coatings
.
Roof. Roof covering, roof coatings, metal roof, metal roofs, wall profiles,
wall covering, wall coverings, roof structures, wall structures,
ridge, eaves, wind brace, wind brace, roof ridge, rolled profile,
around 20, bP20, non-profiled sheet, ral, snow barrier, junction,
valley, flap, roof hatch, ventilation outlet, ridge gasket, roof,
roofs, gutter, drain, connector, roof tiles, tiles, tile, tin, tinsmith services,
tinsmith, windowsill, windowsills, funnel, elbow, metal, metal, transport,
manipulator, manipulator services, cheap roof, qualitative roof,
qualitative roofs, cheap roofs, roof estimate, roof calculation.
Roofer, roofer works. Transport services with manipulator, roof decking,
roof installation, roof replacement, roof replacement, roof reconstruction.
More...
Legal information
Excellent legal status The company has no legal burdens on its operations.
Registration certificate number 40003909014
Legal address Ādažu nov., Ādaži, Muižas iela 29, LV-2164
Submitted of annual reports 2019
More
Officials, Owners, Turnover, Profits, Commercial Pledges, Collateral, Contacts, etc. current, historical information.
More
Current balance, profit and loss calculation, cash flow, etc. applications, if available (scanned / EDS format)
Piegādā unikāli plašas un ātras satura meklēšanas iespējas konsolidētā juridisko un faktisko uzņēmumu datu bāzē.
Creditinfo
Working time
Now closed
Sunday: holiday
Monday: 9:00-17:00
Tuesday: 9:00-17:00
Wednesday: 9:00-17:00
Thursday: 9:00-17:00
Friday: 9:00-17:00
Saturday: holiday
More...
Location
Article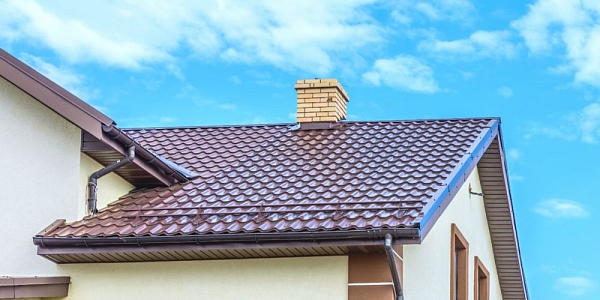 Metāla jumta segumi segumi ir pieprasīts jumta apdares veids to universālā pielietojuma, ilgmūžības un makam draudzīgās cenas dēļ. Metāla jumta segumi pieejami visdažādākajos dizaina variantos – gan krāsas un pārklājuma, gan formas un profila veida ziņā, ar ko arī izskaidrojams stabilais pieprasījums pēc šī tradicionālā jumtu seguma veida.
Related resources