services
SIA Assaz offers ASSA Abloy door locks, door handles, keys, and other products to its customers. The company offers its services in Riga, Jurmala, and elsewhere in the Riga region.
about the company
SIA "Assaz" has been operating since 2010. The company supplies, advises and installs all kinds of door locks. The company is working from the apartment, the interior of the house, up to the complex and industrial doors.
"Assa Abloy"
The company is ASSA Abloy's official representative in Latvia. LLC "Assaz" cooperates with both companies and private individuals.
Contacts
Want to get in touch with you? Fill out the form.
Contact form
Reviews
Categories
Keywords
ASSA Abloy locks
,
Door handles
,
ASSA Abloy keys
,
Door locks
,
Keys locks
,
Locks
.
Door keys. Door Chip Keys, keys with a chip. ASSA ABLOY representative in Latvia,
Master Key system production, evacuation equipment, "anti-panic" equipment,
door automatics, door specification drawing up, hotel door equipment,
certified door equipment installation, lock repair, key repair, lock repair,
key fixing, lock change, key change, lock delivery, key supply, locks sale,
keys for sale, locks sale, key trade, locks wholesale, key wholesale,
safe locks, door fittings ASSA ABLOY, key master, lock insertion,
code locks, code keys, mechanical keys, mechanical locks, electronic keys,
electronic locks, electronic keys, electronic locks, mechanical keys,
Twin keys, coin locks, Abloy, ABUS, NEMEF, Entrematic, access control,
key design, lock design, handles, stop, services, doors, good price,
prices, keys, qualitative service, quality, qualitative service,
competent employees, responsible specialists, specialists with experience,
good service, the best quality, keys in Riga, locks in Riga, all kinds of door locks,
locks, door locks price, door keys, door locks, metal door locks,
key sets, door code keys, door master, AZP, paid toilet locks, WC charge locks,
coin locks, lock systems, WC door locks, WC coin locks, coin-operated automats,
token-operated automats.
Keys locks Centrs
,
Locks Centrs
,
ASSA Abloy keys Centrs
,
ASSA Abloy locks Centrs
,
Door handles Centrs
More...
Business region
Ainaži, Aizkraukle, Aizpute, Aknīste, Aloja, Alūksne, Ape, Auce, Baldone, Baloži, Balvi, Bauska, Brocēni, Cesvaine, Cēsis, Dagda, Daugavpils, Dobele, Durbe, Grobiņa, Gulbene, Ikšķile, Ilūkste, Jaunjelgava, Jelgava, Jēkabpils, Jūrmala, Kalnciems, Kandava, Krāslava, Kuldīga, Kārsava, Lielvārde, Liepāja, Limbaži, Lubāna, Ludza, Līgatne, Līvāni, Madona, Mazsalaca, Ogre, Olaine, Piltene, Preiļi, Priekule, Pāvilosta, Pļaviņas, Rēzekne, Rīga, Rūjiena, Sabile, Salacgrīva, Salaspils, Saldus, Saulkrasti, Seda, Sigulda, Skrunda, Smiltene, Staicele, Stende, Strenči, Subate, Talsi, Tukums, Valdemārpils, Valga, Valga un apkārtne, Valgas rajons, Valka, Valmiera, Vangaži, Varakļāni, Ventspils, Viesīte, Viļaka, Viļāni, Zilupe, Ķegums, + in 498 parishes, + in 13 regions
Legal information
Excellent legal status The company has no legal burdens on its operations.
Registration certificate number 40103310669
Legal address Rīga, Ģertrūdes iela 86-21, LV-1009
Submitted of annual reports 2019
More
Officials, Owners, Turnover, Profits, Commercial Pledges, Collateral, Contacts, etc. current, historical information.
More
Current balance, profit and loss calculation, cash flow, etc. applications, if available (scanned / EDS format)
Piegādā unikāli plašas un ātras satura meklēšanas iespējas konsolidētā juridisko un faktisko uzņēmumu datu bāzē.
Creditinfo
Working time
Now closed
Sunday: holiday
Monday: 9:30-17:30
Tuesday: 9:30-17:30
Wednesday: 9:30-17:30
Thursday: 9:30-17:30
Friday: 9:30-17:30
Saturday: holiday
More...
Location
Video
Article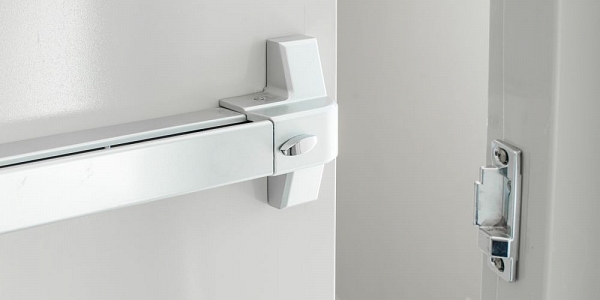 Evakuācijas durvju aprīkojumam jānodrošina maksimāla drošība un ērtums, lai durvis ar vienu rokas kustību varētu atvērt vienas sekundes laikā.
Trademarks
Related resources