Contacts
Want to get in touch with you? Fill out the form.
Contact form
Attachments
Keywords
Dismantling works, demolition, dismantling, Demolition, dismantling,
assembly of metal structures, Renovation, Renovation, demolition,
restoration of buildings, structures, industrial objects, Demolition,
dismantling of heat flues, chimneys, heat units, pipelines, Dismantling,
utilization of dangerous structures, Dismantling works, Disassembly
of asbestos structures, slate, Metal cutting, metal cutter, Tree
cutting, sawing, crown care, sawing by houses, buildings, Dangerous tree cutting, sawing,
arborist, arborists, arborist services, arborist works, dangerous
tree cutting in cemetery, cemetery tree cutting, dangerous trees,
In Riga, Riga district, Latvia, sawing in hard to reach places, electric
line clearing, releasing from broken, split trees, branches, felled
trees, eliminating storm damage, improvement of building block courtyards,
green areas, workplace courtyards, cleaning up public areas, bush cutting,
underbrush cleaning, sawing, scavenger, landscaping, improvement,
Tree crown formation, pruning, sawing, forest cutting, young stand care.

More...
Business region
Ainaži, Aizkraukle, Aizpute, Aknīste, Aloja, Alūksne, Ape, Auce, Baldone, Baloži, Balvi, Bauska, Brocēni, Cesvaine, Cēsis, Dagda, Daugavpils, Dobele, Durbe, Grobiņa, Gulbene, Ikšķile, Ilūkste, Jaunjelgava, Jelgava, Jēkabpils, Jūrmala, Kalnciems, Kandava, Krāslava, Kuldīga, Kārsava, Lielvārde, Liepāja, Limbaži, Lubāna, Ludza, Līgatne, Līvāni, Madona, Mazsalaca, Ogre, Olaine, Piltene, Preiļi, Priekule, Pāvilosta, Pļaviņas, Rēzekne, Rīga, Rūjiena, Sabile, Salacgrīva, Salaspils, Saldus, Saulkrasti, Seda, Sigulda, Skrunda, Smiltene, Staicele, Stende, Strenči, Subate, Talsi, Tukums, Valdemārpils, Valga, Valga un apkārtne, Valgas rajons, Valka, Valmiera, Vangaži, Varakļāni, Ventspils, Viesīte, Viļaka, Viļāni, Zilupe, Ķegums, + in 498 parishes, + in 13 regions
Legal information
Excellent legal status The company has no legal burdens on its operations.
Registration certificate number 53603081301
Legal address Ķekavas nov., Ķekavas pag., Alejas, Priežu iela 7, LV-2111
Submitted of annual reports 2018
More
Officials, Owners, Turnover, Profits, Commercial Pledges, Collateral, Contacts, etc. current, historical information.
More
Current balance, profit and loss calculation, cash flow, etc. applications, if available (scanned / EDS format)
Piegādā unikāli plašas un ātras satura meklēšanas iespējas konsolidētā juridisko un faktisko uzņēmumu datu bāzē.
Creditinfo
Location
Video
Article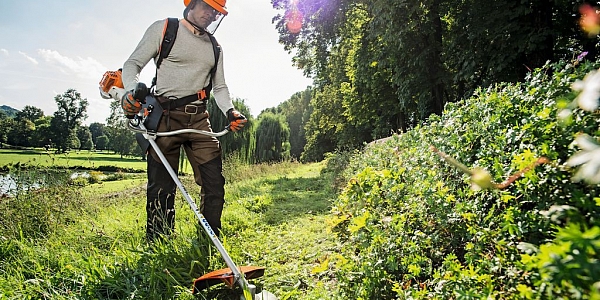 Labiekārtota un ekoloģiski tīra apkārtējā vide mūsdienās kļuvusi par ļoti aktuālu un svarīgu jautājumu, jo no tās papildus estētiskajām īpašībām vislielākajā mērā atkarīga iedzīvotāju drošība, veselība un labklājība. Lai vide mums visapkārt būtu skaista un veselībai droša, par to ir regulāri jārūpējas. To izprot arī videi draudzīgais un zaļi domājošais uzņēmums "DemEko", kas jau ilgus gadus nodarbojas ar visa veida būvju demontāžu un teritoriju labiekārtošanas darbiem.
Related resources