about the company
Since its inception, IZOTERMS has carefully planned its development strategy in the field of industrial production. Since the launch of the metal wrap in 1991, the company has focused its position on the Baltic market as a manufacturer and supplier of construction metal structures. Since 1999, the company also manufactures insulated piping systems for district heating networks.
Production:
Metal constructions
Thin wall metal constructions
Isolated piping systems
Advantages
Over the years, an experienced and professional team of production and engineering technicians has developed. The structure of the company consists of 2 designer construction bureaus, 2 production complexes, a group of construction and assembly specialists and a retail unit. Today, the sale of metal scrap in Riga is carried out in new and modernly equipped closed warehouses with a total area of 16 thousand square meters. The company also offers customs warehousing and warehousing services. Access to warehouses is provided by convenient rail and road access roads.
Contacts
Want to get in touch with you? Fill out the form.
Contact form
Linked companies
Categories
Keywords
Metal processing
,
Metal constructions
,
Non-standard metal constructions
.
Non-standard metal constructions
,
Non-standard metal constructions production
.
Insulated pipes
,
Warehouse rental
,
Commercial space for rent
.
Metal structure production
,
Construction material building structure manufacturing
.
Metals, profiles, reinforcing bars, angle, u-profile, rolled metal trade,
beams, I-type, L-type, U-type, metal sheets, bars, pipes, water pipes,
gas pipes, galvanized pipes, industrially insulated pipes, insulated piping systems,
insulated piping system manufacturing, square-type, metal, metal structures,
metal structure making, assembly, designing, metal processing, metal processing,
metal constructions, production, reservoirs, hangar, bridges, water cascades,
fountains, hangars, construction of hangars, welding, cutting, bending,
shot, blasting, metal articles. metal structure production, container manufacturing,
heating mains, heating main design, insulated pipe production, systems,
elements, heat loss calculations, heating main pipelines, heat insulation,
customs warehouses, customs brokers, cargo declaration, transport-forwarding services,
premises for rent, warehouses, warehouse, services, Bureau, office,
room, warehouse rental, rent in Riga, In Pļavnieki, Riga, Plavnieki,
Heated warehouse space, unheated warehouse space, rental, logistics center,
insulated pipe, industrially insulated pipes, insulated pipelines for heating mains,
fittings, t-pieces, Socket, transition, t-pieces equilateral, elliptic,
end cap, flanges, rolled ferrous metals, rolled metal sale, metal articles,
stainless steel, construction and repair works, metal, steel bars,
seamless pipes, calibrated steel, black calibrated steel, stainless steel rods,
galvanized pipes, black pipes, thin-walled tubes, precision tubes,
flat bars, square rod, flat bars, steel bars, hexagons, square bars,
allen keys, stainless steel products, steel storage, metal storage,
sale of construction materials, metal flues, construction materials,
metal building structures, construction materials, sale of construction materials,
metal supply, metal delivery, delivery of goods, metal sale Riga,
rolled metal, rolled metal, steel profiles, metal profile, stainless steel profiles,
profile pipe, profile pipes, profile pipes, round tube, pipes metal,
round pipes, metal pipes, transport services, logistics, building structures,
metal building structures .
More...
Legal information
Legal address Inčukalna nov., Vangaži, Gaujas iela 24, LV-2136
Submitted of annual reports 2018
More
Officials, Owners, Turnover, Profits, Commercial Pledges, Collateral, Contacts, etc. current, historical information.
More
Current balance, profit and loss calculation, cash flow, etc. applications, if available (scanned / EDS format)
Piegādā unikāli plašas un ātras satura meklēšanas iespējas konsolidētā juridisko un faktisko uzņēmumu datu bāzē.
Working time
Open
Sunday: holiday
Monday: 9:00-17:00
Tuesday: 9:00-17:00
Wednesday: 9:00-17:00
Thursday: 9:00-17:00
Friday: 9:00-17:00
Saturday: holiday
More...
Video
Article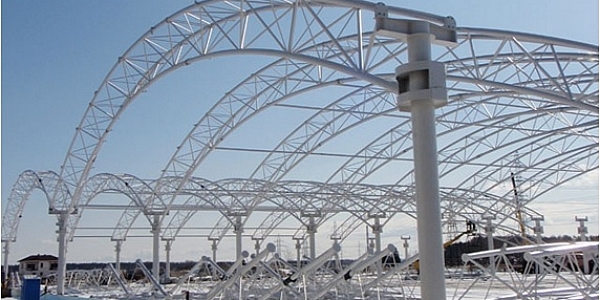 Ļoti bieži gadās situācijas, kad dažādu metāla konstrukciju izgatavošanai ir grūti atrast vajadzīgos izejmateriālus un gatavās detaļas, kas saistīts ar gatavo izstrādājumu augstajām izmaksām, neatbilstošu kvalitāti un daudziem citiem faktoriem. Šādos gadījumos lieti noder metālapstrāde. 
Trademarks