Contacts
Categories
Keywords
VALAN KONE, CAMBIO, woodworking equipment, wood processing equipment
- trade. Renovating, repairing log splinters. We are upgrading older
generation mice. Disassembly of used equipment. Woodworking equipment
- designing, manufacturing, installation.


More...
Legal information
Excellent legal status The company has no legal burdens on its operations.
Registration certificate number 40103543731
Legal address Rīgas iela 2A – 74, Piņķi, Babītes pag., Mārupes nov., LV-2107
Submitted of annual reports 2021
More
Officials, Owners, Turnover, Profits, Commercial Pledges, Collateral, Contacts, etc. current, historical information.
More
Current balance, profit and loss calculation, cash flow, etc. applications, if available (scanned / EDS format)
Piegādā unikāli plašas un ātras satura meklēšanas iespējas konsolidētā juridisko un faktisko uzņēmumu datu bāzē.
Location
Article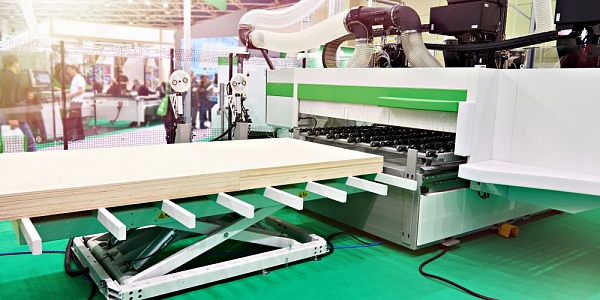 Kokapstrādes iekārtas – apaļkoku mizošanas, škeldošanas, šķirošanas līnijas. Uzņēmums SIA "Karo Wood" nodarbojas ar kokapstrādes iekārtu tirdzniecību, renovāciju un jaunu iekārtu ražošanu.