Description
Deratization, disinfection throughout Kurzeme, Riga, Jelgava, Sigulda and elsewhere in Latvia! One of the biggest companies in deratization, disinfection! If you seek the help of qualified specialists of "KPK" Ltd. with many years of experience, you will benefit from professional and operative destruction of rodents and insects with a guarantee of quality and individual approach to each client.
Contacts
Want to get in touch with you? Fill out the form.
Contact form
Categories
Keywords
Rat extermination
,
Disinfestation
,
Deratization Talsi
,
Deratization Ventspils
.
Deratization Liepaja
,
Deratization Saldus
,
Deratization Kuldiga
.
Deratization Tukums
,
Deratization Jurmala
,
Deratization Dobele
.
Deratization Jelgava
,
Deratization Riga
.
Rat, mice, rodent, pest, insect, cockroach, roach, flea, bug, black red ants,
pharaoh ant, wasp, hornet, giant hornet, mosquito launching, destruction,
arthropod bugs, moth, hornet destruction, fly control, liquidation,
liquidation, rat extermination, disinfestation, disinfection, cheap,
beneficial deratization contracts, in hospitals, kindergartens, schools,
in social care centers, in cafes, in hotels, in hostels, in shelters,
in shops, warehouses, in offices, in offices, institutions, in hotels,
in basements, orphanages. Human-friendly pest control, poisons, products,
odorless disinfectants, pest, roach destruction with a guarantee,
Talsi, Ventspils, Liepaja, Saldus, Kuldiga, Tukums, Jurmala, Dobele,
Jelgava, Sigulda, Valmiera, Garkalne, Riga, Sigulda, Ogre, Bauska,
Saulkrasti, cockroaches, spiders, cockroaches, wasp, feather-brains,
bugs, fleas, bees.
Disinfestation Āgenskalns
,
Rat extermination Āgenskalns
,
Deratization Talsi Āgenskalns
,
Deratization Kuldiga Āgenskalns
,
Deratization Saldus Āgenskalns
More...
Business region
Ainaži, Aizkraukle, Aizpute, Aknīste, Aloja, Alūksne, Ape, Auce, Baldone, Baloži, Balvi, Bauska, Brocēni, Brocēni, Cesvaine, Cēsis, Dagda, Daugavpils, Dobele, Durbe, Grobiņa, Ikšķile, Ilūkste, Jaunjelgava, Jelgava, Jēkabpils, Jūrmala, Kalnciems, Kandava, Krāslava, Kuldīga, Kārsava, Lielvārde, Liepāja, Limbaži, Lubāna, Ludza, Līgatne, Līvāni, Madona, Mazsalaca, Ogre, Olaine, Piltene, Preiļi, Priekule, Pāvilosta, Pļaviņas, Rēzekne, Rīga, Rūjiena, Sabile, Sabile, Salacgrīva, Salaspils, Saldus, Saldus, Saulkrasti, Seda, Sigulda, Skrunda, Smiltene, Staicele, Stende, Stende, Strenči, Subate, Talsi, Talsi, Tukums, Valdemārpils, Valdemārpils, Valga, Valga un apkārtne, Valgas rajons, Valka, Valmiera, Vangaži, Varakļāni, Ventspils, Viesīte, Viļaka, Viļāni, Zilupe, Ķegums, + in 521 parishes, + in 14 regions
Legal information
Excellent legal status The company has no legal burdens on its operations.
Registration certificate number 41203028381
Legal address Talsu nov., Talsi, Brīvības iela 9-14, LV-3201
Submitted of annual reports 2019
More
Officials, Owners, Turnover, Profits, Commercial Pledges, Collateral, Contacts, etc. current, historical information.
More
Current balance, profit and loss calculation, cash flow, etc. applications, if available (scanned / EDS format)
Piegādā unikāli plašas un ātras satura meklēšanas iespējas konsolidētā juridisko un faktisko uzņēmumu datu bāzē.
Creditinfo
Location
Article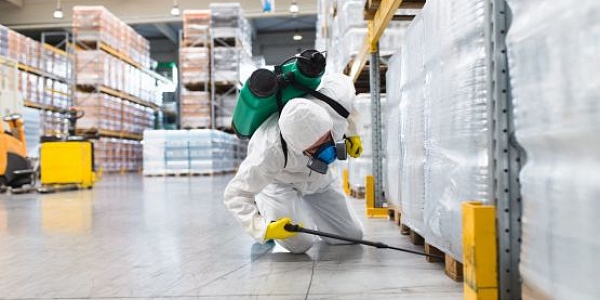 Vēršoties pēc palīdzības pie SIA "KPK" kvalificētajiem speciālistiem ar ilggadēju pieredzi, jūsu ieguvums būs profesionāla un operatīva grauzēju un insektu iznīcināšana ar kvalitātes garantiju un individuālu pieeju katram klientam. 
Related resources