About company
998/5000
Company profile is production of non-standard metal constructions and various metal products according to customer's order and wishes, in order to ensure high quality of production, compliance with customer's requirements and international standards.
The assortment of released products is constantly expanding and at the moment includes:
Diverse equipment for manufacturing companies, shops, warehouses
Equipment and equipment components for food processing plants
Metal building structures
Fences, gates, stairs, railings, benches
Stainless steel products
Decorative design elements
Electronic devices components, enclosures
Yacht, kayak equipment
Range of services offered:
Designing with SolidWork 3D software
MIG / MAG, TIG welding in black, stainless steel and aluminum
hydroabrasive jet cutting / water jet cutting
CNC control sheet bending
turning, milling, rolling, sawing
surface treatment, sanding and polishing
assembly work




Contacts

Want to get in touch with you? Fill out the form.

Contact form

Categories

Keywords

Hydroabrasive cutting

,

Stone Sheet Cutting

,

Water cutting

,

Metal processing

.

Mechanical engineering

.

Mechanical engineering, Hydroabrasive cutting, Water cutting, water cutting.

Stone Sheet Cutting, Designing, Prototyping, Production equipment manufacturing,

Building structure manufacture, Metal building structures , Metal constructions,

Gates, Fences, Stairs, Metal benches, Products made of stainless steel,

Food industry equipment, Food production equipment, Distillation,

Stainless steel trough, Troughs, Agriculture equipment, Agricultural equipment,

Metal equipment repair, Non-standard metal constructions production,

Decorative products manufacturing, Metal cutting, Stone cutting,

Rubber cutting, Plastic cutting, Glass cutting, Tile cutting, Cutting of wooden boards,

Plywood cutting, Foam plastic cutting, Hardox cutting, Aluminum cutting,

AISI cutting, Brass cutting, Copper cutting, Cutting of cutlery,

Turning works, Turning, Metal turning, Milling works, Milling, Metal milling,

Welding works, Welding, MIG/MAG welding, TIG welding, Stainless steel welding,

AISI Welding, Aluminium welding, Certified welding works, Metal processing,

Metal articles, Metal articles, Metal surface treatment, Metal trade,

Bending of sheets, Metal bending, Metal bending, Rolling, Punching,

Pressing, Sawing, Metal sawing, Metal drilling, Metal grinding, Polishing,

Metal polishing, Polishing, Polishing of metal sheet, Metal priming,

Metal painting, Assembly work, metal constructions assembling, Trailers,

Metal trailer, Mower trailer, Grills, Metal grill, Smokehouse, Metal smokehouse,

Metal spoons, Skewers, Meat Skeet, Sauna stove, Saving oven, Firefighting equipment,

Frontal bucket, Excavator cup, Boilers, Containers, Decorative grilles,

Stone floor mosaics, Tile mosaics, Shaped shapes, folded platform,

Ground screws, Screw piles, Anchor Basics, Bountiful anchors, Concrete components,

Ramps, Stair railings, Metal stairs, Metal brackets, Metal hinges,

Decorative hinges, Forgings, Decorative forgings, Entrance roofs,

Metal gates, Gate frames, Gate poles, Sliding gates, Oven, Stovetop,

Metal cooker surface, Oven, Wood oven, Yacht equipment, Kayak equipment,

Kayak steering gear, Kayak seat, Kayak seat, Boat equipment, Metal processing.

Metalworking companies, Metalworking companies, Metal processing in Talsi,

Metalworking Kurzeme, Metal workers, Transportation of metal constructions,

Transport services.

More...

Legal information

Excellent legal status The company has no legal burdens on its operations.

Registration certificate number 49003002429

Legal address Talsu nov., Talsi, Celtnieku iela 27A, LV-3201

Submitted of annual reports 2019

More

Officials, Owners, Turnover, Profits, Commercial Pledges, Collateral, Contacts, etc. current, historical information.

More

Current balance, profit and loss calculation, cash flow, etc. applications, if available (scanned / EDS format)

Piegādā unikāli plašas un ātras satura meklēšanas iespējas konsolidētā juridisko un faktisko uzņēmumu datu bāzē.
Working time
Now closed
Sunday: holiday
Monday: 8:00-17:00
Tuesday: 8:00-17:00
Wednesday: 8:00-17:00
Thursday: 8:00-17:00
Friday: 8:00-17:00
Saturday: holiday
More...
Location
Article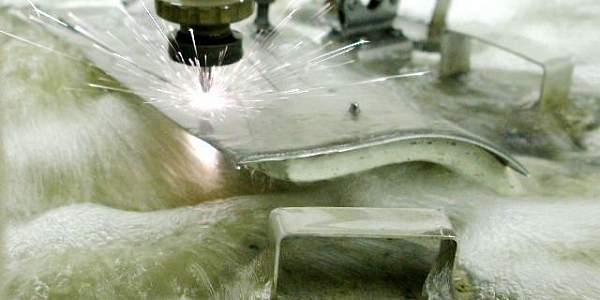 Universāla metode dažādu materiālu griešanā ir hidroabrazīvā griešana, ko kā pakalpojumu klientiem piedāvā pašmāju uzņēmums "LAC serviss", nestandarta metālkonstrukciju un dažādu metāla izstrādājumu ražotājs.