Description
"LYTAGRA" JSC offers agricultural machinery, tractor machinery, livestock machinery and spare parts, as well as service. The offered services and goods are available in stores in Riga, Aizkraukle, Valmiera, Madona and Saldus. We have made product quality and exceptional customer service a priority!
Lytagra JSC equipment
Agricultural machinery
Tractor machinery
Sprayers
Seeders, seeding technique
Cultivator
Rippers
Harrows
Plow
Fathoms
Soil tillage equipment
Mowers
Grass eaters
Spare parts
Technique for the forest




Contacts

Want to get in touch with you? Fill out the form.

Contact form

Linked companies

Reviews

Categories

Keywords

Agriculture equipment

,

Spill technology

,

Cultivator technique

.

Soil processing machines

,

Lawn mowers

.

Agricultural machinery and tractor equipment trade

.

Agricultural machinery and tractor equipment spare parts

.

Agricultural machinery. Frontal loaders, URSUS, MXFRONTALO IEKRĀVĒJU AGREGĀTI,

Plows, Lawn mowers, Rakes, Balers, Bale wrappers, Trailers - lawn mowers,

Hanging choppers, Mineral fertilizer spreaders, Trailed shredder,

Horsch cultivators, Horsch sowing machines, pneumatic seeder, coat rails,

soil cultivation, seagull Seed Tank, dosing equipment, devices. Horsch sprayers,

Fodder mixers - splitters, Trailers, Tillage discs, Fogging, equipment,

sprayers. Seeding-machine, sowing technique for any weather, sowing combs,

harrow rye processing, preparation of soil for sowing. Herbivorous Cultivators,

Cultivator, irrigation equipment. Plows, Planting technique, tractor reversible plows,

Ploughshares, ploughshare, TERRANO, Soil cultivation. HORSCH. Cultivators

Fertilization system. Economical fertilization, incorporation. Agsnes

processing equipment, Mowers. Drum lawn mowers, disc lawn mowers,

mowers with three-point reapers. Towable disc mowers. Front mower.

Livestock farm equipment, Milking machine, Larta, Mobile milking machine,

Milk coolers, Milk processing plant, Feed splitters, Trailers, Manure spreaders,

Straw spreaders, Manure cleaners, Slurry carriers, Ventilation equipment,

Livestock farm equipment, BARĪBAS GLABĀŠANAS TORŅI, Grain storage equipment,

Polish company M - ROL, Feed mixers, Danish Kongskilde products for feed preparation:

mowers frontal, side, towed with and without plasticizers, spreaders,

swathers, shredders - lifts, feed mixers dividers. Grain mills, Pneumatic conveyors,

Weighing equipment. German company BUSCHHOFF, Feed mixers, Shredder's mill,

Food mobile preparation machine. Polish company MICHAL, Perforated grain tanks,

Perforated grain tanks, Flatbed grain tanks, Feed containers, Italian firm AGREX,

Mobile grain grinder. Moisture meter. Grain ventilation plant. Auto

spare parts for tractor machinery, Component parts for tractors,

tractor machinery. Products for livestock, Plows, Bearings, Grain

combine harvester spare parts, Rapeseed tables, Spare parts for cultivators,

hackers, for milling cutters, for the discotheque, Details for seeders,

Spare parts for presses, Manure transporters and their spare parts,

Spare parts for tractor trailers 2PTS-4; 1PT6-2N; 2PTS-6; 1PTS-9,

Spare parts for manure barrels, Cardans and their spare parts, Sprayer spare parts,

Grain cleaner OBC and PETKUS spare parts, Agricultural tyres, Agricultural straps,

"Kabat" production, "Trygg" production, "PIPPO", "JUTA"

and "WALD-GOLD" production, Film for wrapping warps, Harness

and equestrian equipment.

Agricultural machinery and tractor equipment spare parts Rumbula

,

Agricultural machinery and tractor equipment trade Rumbula

,

Lawn mowers Rumbula

,

Agriculture equipment Rumbula

,

Cultivator technique Rumbula

More...

Business region

Ainaži, Aizkraukle, Aizpute, Aknīste, Aloja, Alūksne, Ape, Auce, Baldone, Baloži, Balvi, Bauska, Brocēni, Cesvaine, Cēsis, Dagda, Daugavpils, Dobele, Durbe, Grobiņa, Gulbene, Ikšķile, Ilūkste, Jaunjelgava, Jelgava, Jēkabpils, Jūrmala, Kalnciems, Kandava, Krāslava, Kuldīga, Kārsava, Lielvārde, Liepāja, Limbaži, Lubāna, Ludza, Līgatne, Līvāni, Madona, Mazsalaca, Ogre, Olaine, Piltene, Preiļi, Priekule, Pāvilosta, Pļaviņas, Rēzekne, Rīga, Rūjiena, Sabile, Salacgrīva, Salaspils, Saldus, Saulkrasti, Seda, Sigulda, Skrunda, Smiltene, Staicele, Stende, Strenči, Subate, Talsi, Tukums, Valdemārpils, Valga, Valga un apkārtne, Valgas rajons, Valka, Valmiera, Vangaži, Varakļāni, Ventspils, Viesīte, Viļaka, Viļāni, Zilupe, Ķegums, + in 498 parishes, + in 13 regions

Legal information

Excellent legal status The company has no legal burdens on its operations.

Registration certificate number 50003027691

Legal address Rīga, Maskavas iela 445, LV-1063

Submitted of annual reports 2019

More

Officials, Owners, Turnover, Profits, Commercial Pledges, Collateral, Contacts, etc. current, historical information.

More

Current balance, profit and loss calculation, cash flow, etc. applications, if available (scanned / EDS format)

Piegādā unikāli plašas un ātras satura meklēšanas iespējas konsolidētā juridisko un faktisko uzņēmumu datu bāzē.

Creditinfo
Location
Article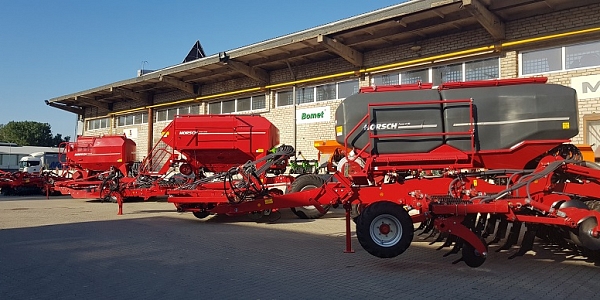 AS "Lytagra" ikdiena ir saistīta ar lauksaimniecības tehnikas, rezerves daļu tirdzniecību un servisa pakalpojumu sniegšanu Latvijas klientiem kopš 2012. gada. Šajā laikā AS "Lytagra" ir kļuvusi par vienu no vadošajiem uzņēmumiem šajā nozarē. 
Trademarks
Related resources