Contacts
Want to get in touch with you? Fill out the form.
Contact form
Categories
Keywords
Label printers
,
Sewing machines
,
overseamers
,
Brother
,
Printers
.
Brother, Official Pegasus Distributors. Laser printers, printers,
document scanners, labels and sticker printers, (household) sewing machines,
overseamers, coverstitches, sewing machine accessories, service,
repair, maintenance. Embroidery. Thermal printers. Labellers. Mobile,
(portable) printers and scanners. Sewing machine repair, maintenance,
fixing. Printer service, repair, maintenance and Printer Rentals.
Sewing accessories. Scanncut. Cutting machine. Hobby plotter. Hobby plotter.
Plotter scanner. Textile mosaic. Handicrafts. Patchwork. Patchwork.
Threads Madeira, Marathon for sewing, embroidery, reflective threads,
needles, scissors, rulers, stabilizers for embroidery Multifunction printers,
Portable printers, Scanners, Plotters, Supplies & accessories,
Sewing technique, Sewing accessories, Threads, Needlework, Industrial sewing technique,
rental, print rental, print rental solutions, printing equipment,
equipment rental, printing, prints, printing supplies, supply of printing raw materials,
low print costs, cheap printing costs, printer rental, service, service center,
authorized service centre, Brother service, black and white laser printers,
color laser printers, ink color printers, A4 printers, A3 printers,
laser faxes, multifunction printers. PT sticker printers, QL thermal printers,
TD industrial printers, printing supplies, printer accessories, portable printers,
portable printers, cheque printers, receipt printers, belt printers,
table scanners, compact scanners, portable scanners, portable scanners,
plotter accessories, scanncut, toners, photo cylinders, ink cartridges,
sticker tapes, sticker tape in rolls, sticker rolls, rolls for thermofaxes,
print paper, paper for ink printing.
Printers Centrs
,
Label printers Centrs
,
Sewing machines Centrs
,
Brother Centrs
,
overseamers Centrs
More...
Legal information
Excellent legal status The company has no legal burdens on its operations.
Registration certificate number 40103065753
Bank Account LV37HABA0001408036426
Legal address Rīga, Bērzkalnes iela 2A, LV-1024
Submitted of annual reports 2019
More
Officials, Owners, Turnover, Profits, Commercial Pledges, Collateral, Contacts, etc. current, historical information.
More
Current balance, profit and loss calculation, cash flow, etc. applications, if available (scanned / EDS format)
Piegādā unikāli plašas un ātras satura meklēšanas iespējas konsolidētā juridisko un faktisko uzņēmumu datu bāzē.
Creditinfo
Working time
Now closed
Sunday: holiday
Monday: 9:00-18:00
Tuesday: 9:00-18:00
Wednesday: 9:00-18:00
Thursday: 9:00-18:00
Friday: 9:00-18:00
Saturday: holiday
More...
Location
Article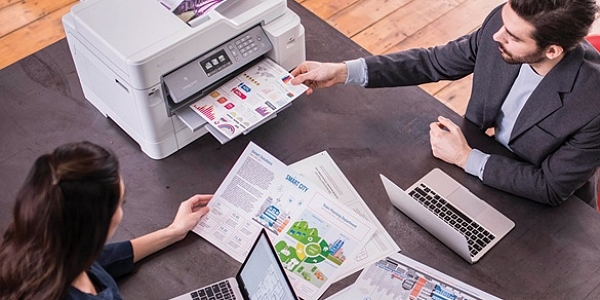 Uzlīmju printeris ir ērta un efektīva ierīce, ko izmanto visdažādākās produkcijas marķēšanai. Tas būtiski atvieglo uzņēmumu darbu, ļaujot saīsināt darbam veltīto laiku un izvairīties no daudzām ar cilvēcisko faktoru saistītām kļūdām.
Trademarks
Related resources