Company's visual advertising
SIA "Zeta GD" has been active in the advertising industry for 20 years, with knowledgeable and experienced specialists. The company offers digital and large-format printing services, production of advertising signs, business card and flyers printing, car wrapping, clothing printing.
Zetas GD Advertising Services:
Stickers.
Digital print.
Large format printing.
Business Cards
Advertising on the car.
Clothing printing.
Advertising subject matter printing.
Light advertising.
Outdoor advertising.
Indoor advertising.
3D labels, 3D labels.
Realization of advertising projects.
Promotional Products
UV printing.
Contacts
Want to get in touch with you? Fill out the form.
Contact form
Keywords
Digital printing
,
Stickers
,
Business card printing
,
Advertisement
.
White printing, printing with white paint on transparent adhesive film,
label, colorful, advertising, souvenirs, self-adhesive films. Printing,
printing services. Shirt printing, Digital printing, Advertisement,
3D polymer stickers, clothing, t-shirt printing, plotter cutting,
plottering, visual advertising, signs, diplomas, greetings, shop window pasting.
Calendars in small editions, table, wall calendars, plotter cutting,
promotional advertising, sport uniform printing. stickers, labels,
posters. Flyers, flyers. Label, poster, label, Flyer making. Advertising.
Mobile advertising Roll-Up stands. Large-format color printing, prints.
Stickers on medals, cups. Canvas, safety signs, construction blackboards,
PVC banners, tents., UV print.
Digital printing Centrs
,
Stickers Centrs
,
Advertisement Centrs
,
Business card printing Centrs
More...
Legal information
Excellent legal status The company has no legal burdens on its operations.
Registration certificate number 40003383327
Legal address Stopiņu nov., Saurieši, Burtnieku iela 9-26, LV-2118
Submitted of annual reports 2019
More
Officials, Owners, Turnover, Profits, Commercial Pledges, Collateral, Contacts, etc. current, historical information.
More
Current balance, profit and loss calculation, cash flow, etc. applications, if available (scanned / EDS format)
Piegādā unikāli plašas un ātras satura meklēšanas iespējas konsolidētā juridisko un faktisko uzņēmumu datu bāzē.
Creditinfo
Working time
Now closed
Sunday: holiday
Monday: 9:00-17:00
Tuesday: 9:00-17:00
Wednesday: 9:00-17:00
Thursday: 9:00-17:00
Friday: 9:00-17:00
Saturday: holiday
More...
Location
Video
Article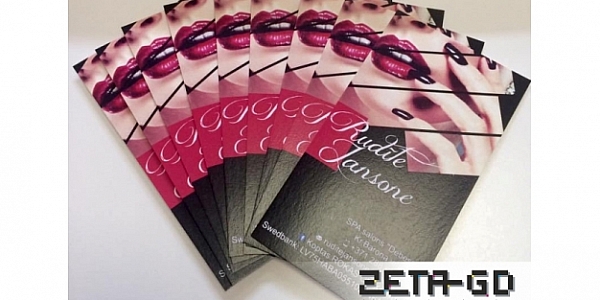 Digitālā druka arvien biežāk tiek izmantota mazu tirāžu preses izdevumu, plakātu, bukletu, apsveikumu, vizītkaršu drukai, kuru apjoms nesasniedz punktu, kad lapas cena sakritīs ar ofseta drukas tehnoloģiju, kas lielas tirāžas spēj ražot par zemu cenu.