Description
Professionals in the field of paving, landscaping, greening.
Contacts
Want to get in touch with you? Fill out the form.
Contact form
Keywords
Improvement greening
,
Paving
,
Improvement
,
Greening
,
Tree care
,
Saplings
.
Lawn installation
,
Flower bed planting
,
Roof gardens
,
Snow cleaning
.
Decorative plants
.
Greening, improvement. Park, square, garden, greenery, lawn installation.
Carpet lawn, carpet grass laying. Plant care and maintenance. Roof garden creation.
Green roofs. Playgrounds and sports fields. Road, sidewalks and squares paving.
Elastopave pavement emplacement. Glued pebble and rock areas. Lawn mowing,
fertilising, aeration. Arborist works. Tree felling. Tree crown formation.
Hedge cutting. Landscape architecture, Landscape projects, garden design,
garden design, drafts, consultations. Sapling delivery, planting.
Spruce, linden, maple, oaks, rowan, thuyas. Thuja hedge planting.
Impregnated poles and palisades. Deepened well covers for lawn and walkways.
Park, manor, castle, alley, mezaparks. Territory management, care.
Snow cleaning from flat roofs. Snow cleaning, removal.
More...
Legal information
Excellent legal status The company has no legal burdens on its operations.
Registration certificate number 43603025529
Legal address Jelgava, Graudu iela 4A, LV-3001
Submitted of annual reports 2018
More
Officials, Owners, Turnover, Profits, Commercial Pledges, Collateral, Contacts, etc. current, historical information.
More
Current balance, profit and loss calculation, cash flow, etc. applications, if available (scanned / EDS format)
Piegādā unikāli plašas un ātras satura meklēšanas iespējas konsolidētā juridisko un faktisko uzņēmumu datu bāzē.
Creditinfo
Working time
Now closed
Sunday: holiday
Monday: 8:00-18:00
Tuesday: 8:00-18:00
Wednesday: 8:00-18:00
Thursday: 8:00-18:00
Friday: 8:00-18:00
Saturday: holiday
More...
Location
Article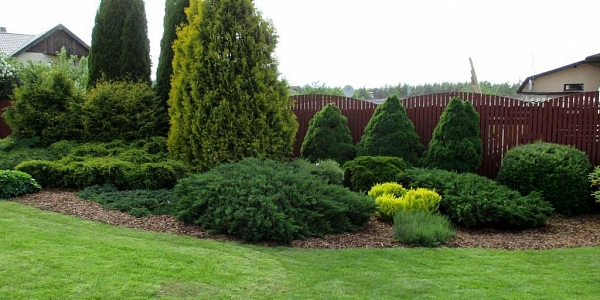 Apzaļumošana jeb apstādījumu ierīkošana ir jebkura mēroga ainavas radīšana un kopšana. Apzaļumošanā ietilpst zāliena, koku, krūmu stādījumu un puķu dobju ierīkošana.
Related resources