Description
"Lyckeby Culinar" is a Swedish corporation who is the largest "Aloja Starkelsen" owner, offers dry and wet spices, natural and modified starches, and vegetable substances. Joint venture was established in June 1991. The company employs 45 workers. "Aloja Starkelsen" is the largest producer of potato starch in the Baltic States.
Contacts
Want to get in touch with you? Fill out the form.
Contact form
Reviews
Categories
Keywords
Food sale
,
Food additives seasoning food supplements
,
Food wholesale
,
Food additives
.
Food raw materials
,
Spices
.
Dry and wet spices and spice mixtures, natural and modified starches,
plant fibers, dough, swelling agents, pickle, spices, seeds. Production.
Baker's products. Soups and sauces, cold, hot sauces, dessert, tomato sauces.
Dairy products and emulsions. Potato starch, corn, modified starch.
Dry desserts - jelly, jelly, syrup. Gelatin, pectin, egg powder.
Food recipes. Food recipe development and existing recipe improvement.
Ingredients for mayonnaise making. Mayonnaise, ketchup, (ketchup).
Ingredients for manufacture of grain mill products. Bread, bread products,
confectionery, cookery, corn sticks, zephyr, sweets. Ready-made meals.
Dressings, snacks, chips, spices for chips. Ingredients for meat product manufacturing,
poultry, birds. Fish. Organic starch.
More...
Legal information
Excellent legal status The company has no legal burdens on its operations.
Registration certificate number 40003022419
Bank Account LV40UNLA0050019703256
Legal address Alojas nov., Alojas pag., Ungurpils, Joglas iela 2, LV-4064
Submitted of annual reports 2019
More
Officials, Owners, Turnover, Profits, Commercial Pledges, Collateral, Contacts, etc. current, historical information.
More
Current balance, profit and loss calculation, cash flow, etc. applications, if available (scanned / EDS format)
Piegādā unikāli plašas un ātras satura meklēšanas iespējas konsolidētā juridisko un faktisko uzņēmumu datu bāzē.
Creditinfo
Working time
Now closed
Sunday: holiday,
workingtime holiday
Monday: 8:00-12:00,
13:00-17:00
Tuesday: 8:00-12:00,
13:00-17:00
Wednesday: 8:00-12:00,
13:00-17:00
Thursday: 8:00-12:00,
13:00-17:00
Friday: 8:00-12:00,
13:00-17:00
Saturday: holiday,
workingtime holiday
More...
Location
Article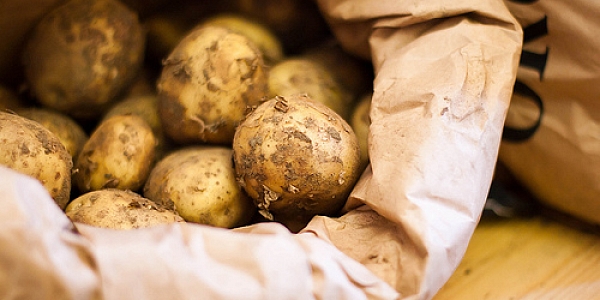 Kartupeļu cietes ražotājs "Aloja-Starkelsen" pagājušajā finanšu gadā, kas ilga no 2018.gada 1.septembra līdz 2019.gada 31.augustam, strādāja ar 8,14 miljonu eiro apgrozījumu, kas ir par 1,7% mazāk nekā gadu iepriekš.
Related resources