About the company
Company SIA "Būvelementi" is a company registered in Baldone region in 2004, specializing in the production of various types of timber and trade in timber. SIA Būvelementi also buys forests and felling areas, as well as logging services.
Services:
Timber trade:
Sawn timber
Finishing boards
Terrace boards
Floor boards
Tare boards
Fence boards
Beam
Purchase of lumber:
Purchase of sawlogs
Purchase of logs
Logging:
Evaluation of felling areas
Purchase of felling areas
Timber truck services
Wood fasteners:
Nails, nails in rolls
Bolts, nuts
Washers, dowels, angles
For heating:
Heating pellets
Briquettes
Salts




Structured finishing boards

The boards are structured to remove soft and brittle wood fibers from the board. As a result, the texture of the wood is highlighted - a small relief, a texture of the wood, is formed. It's best to uncover the beauty of wood fiber. A special wood pattern and natural look is a special design element. Such a finishing material has a diverse application. Interior and exterior facade finishes, flooring, special design furniture.



Contacts

Want to get in touch with you? Fill out the form.

Contact form

Linked companies

Reviews

Lielisks serviss un atsaucīgs personāls!

Categories

Keywords

Sawn timber

,

Finishing boards

,

Floor boards

,

Terrace boards

,

Fence boards

,

Beams

.

Wooden pallets

.

Building elements. Sawmill Baldone. Sawmills in Latvia. Finishing plank sale.

Sawn timber. Wholesale of boards, trade, sawn timber, timber. Certified boards.

CE certificate. Boards 25x50. Boards 25x100. Boards 25x150. Beams 50x100.

Beams 50x150, Beams 50x200. Beams 50x250. Laths. Non-standard size beams.

Purchase of forest property. Logging. Buying of felling sites. Purchase of forests,

felling areas, pulpwood, purchase of round timber, wood on the road.

Round timber, logs, log, logs, purchase of sawlogs. Surface structuring,

structuring, structured, structured, wood texture, texture, separated soft fibers,

texture drawing, solid, aged, to arouse, aged. The decorative deepening of wood fibers.

Firewood, firewood. Briquettes. Heating pellets. Pellets, briquette heating.

Forwarder, forwarder, timber hauler, pickup truck with a manipulator.

Nails, rolls, pneumatic. Screws, nuts, mounts, washers, dowels, angles.

Woodworking, planing, impregnation, impregnated trees, packing, good prices,

qualitative, timber drying, calibration, chip, planed, dried, impregnated

floorboards for terraces, terraces, lining, fence, fences, construction,

finishing materials, fresh sawn, dried, planed, Wood processing products chips,

planing, saw, shingles, finishing boards, board, finishing vagonka,

cladding, log buildings, for log buildings fence, thin fence boards,

purchase of round timber, pine, fir, larch, coniferous tree, timber purchase,

transport, services, delivery, with delivery, loading, unloading,

DEKINGS, loggers services, firewood, chopped, chopped firewood, firewood,

new wooden pallets, pallets, Europallets, palette, wooden building constructions,

material, for construction, construction, for construction, construction material,

building structure manufacture, sawmill in Riga region. Wooden pallets,

pallet collars, production, trade, pallet manufacturing, pallet sales,

Packaging, container beam, tare beam, packaging board manufacturing,

pallet elements, non-standard-size pallets, timber company, different

size wooden pallet frames, covers, packing material production, container

plank preparation, cargo trays, cargo pallets manufacturing, new pallets,

wooden pallets, packing, packaging boards, packing material, firewood,

fireplace firewood, fireplace firewood production, firevvood export,

fuel, fuel wood, export. Birch, alder, aspen, preparation of deciduous firewood,

Forestry works. Forest taxation, evaluation, locating, tree measurements.

Stacked cubic metre, stacked cubic metres, price of stacked cubic metre,

cubic metre of firewood, costs of stacked cubic metre, cube, wood,

costs, wood cuttings, firewood, longitudinal beams. Clean cut, clean cuts,

selection, sanitation felling sites, reconstruction, care felling sites.

More...

Business region

Carnikavas, Garkalnes, Inčukalna, Mālpils, Mārupes, Ropažu, Skrīveru, Stopiņu, Sējas, Ādažu novadi, Aiviekstes, Aizkraukles, Aknīstes, Allažu, Asares, Atašienes, Babītes, Baldones, Bebru, Daudzeses, Daugmales, Dignājas, Dunavas, Elkšņu, Gārsenes, Iršu, Jaunjelgavas, Kalna, Klintaines, Kokneses, Krimuldas, Krustpils, Kūku, Leimaņu, Lēdurgas, Mazzalves, Mežāres, Mores, Neretas, Olaines, Pilskalnes, Rites, Rubenes, Salas, Salas, Salaspils, Saukas, Saulkrastu, Seces, Siguldas, Staburaga, Sunākstes, Sēlpils, Sērenes, Variešu, Viesītes, Vietalvas, Vīpes, Zalves, Zasas, Ābeļu, Ķekavas pagasti, Aizkraukle, Aknīste, Baldone, Baloži, Jaunjelgava, Jēkabpils, Jūrmala, Olaine, Pļaviņas, Rīga, Salaspils, Saulkrasti, Sigulda, Vangaži, Viesīte

Legal information

Excellent legal status The company has no legal burdens on its operations.

Registration certificate number 40003369183

Bank Account LV70RIKO0002013094941

Legal address Baldones nov., Baldone, Priežu iela 5, LV-2125

Submitted of annual reports 2019

More

Officials, Owners, Turnover, Profits, Commercial Pledges, Collateral, Contacts, etc. current, historical information.

More

Current balance, profit and loss calculation, cash flow, etc. applications, if available (scanned / EDS format)

Piegādā unikāli plašas un ātras satura meklēšanas iespējas konsolidētā juridisko un faktisko uzņēmumu datu bāzē.

Creditinfo
Working time
Open
Sunday: holiday
Monday: 8:00-18:00
Tuesday: 8:00-18:00
Wednesday: 8:00-18:00
Thursday: 8:00-18:00
Friday: 8:00-18:00
Saturday: 9:00-13:00
More...
Location
Article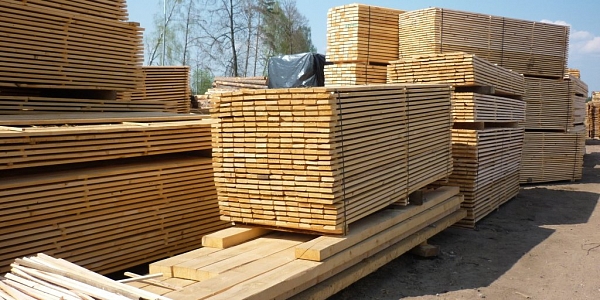 Zāģmateriāli ir izturīgi un viegli apstrādājami materiāli, kas ir iegūti no koksnes. Zāģmateriāli ir videi draudzīgi materiāli, jo tie ir pilnīgi dabīgi, un, nonākot atpakaļ vidē pēc to lietošanas beigām, nenodara ekoloģisku kaitējumu. Zāģmateriālos ietilpst dēļi, brusas, mieti, baļķi.
Related resources