Contacts
Want to get in touch with you? Fill out the form.
Contact form
Categories
Keywords
Stair restoration, prosthetics of broken steps, restoration of the
historical profile of the steps, step wear extraction, stair initial shape making,
filling of stitch seams, stair crevice gluing, restoration of half broken steps,
floor renovation, epoxy coatings, gap bonding, leveling of concrete surfaces,
concrete floor polishing, mechanical cleaning of metal railings,
manufacture of missing decorative elements for railings, assembly
of missing decorative elements of the handrail, restoration of bent railing elements,
strengthening of handrails, stair metal railings, balcony metal railings,
fence sections.

More...
Legal information
Registration certificate number 40103581150
Legal address Rīga, Maskavas iela 22-19, LV-1050
Submitted of annual reports 2019
More
Officials, Owners, Turnover, Profits, Commercial Pledges, Collateral, Contacts, etc. current, historical information.
More
Current balance, profit and loss calculation, cash flow, etc. applications, if available (scanned / EDS format)
Piegādā unikāli plašas un ātras satura meklēšanas iespējas konsolidētā juridisko un faktisko uzņēmumu datu bāzē.
Creditinfo
Working time
Now closed
Sunday: holiday
Monday: 9:00-17:00
Tuesday: 9:00-17:00
Wednesday: 9:00-17:00
Thursday: 9:00-17:00
Friday: 9:00-17:00
Saturday: holiday
More...
Location
Article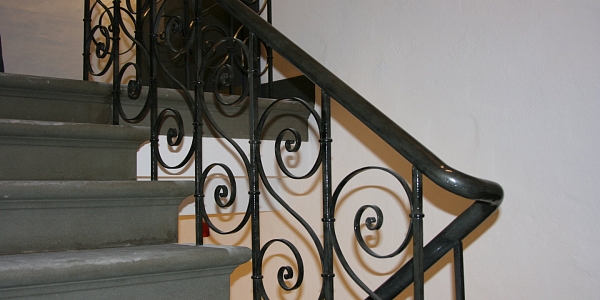 Metāla margu izgatavošana paredzēta kāpņu, balkonu un žogu posmu apbūvei. Ir svarīga gan margu kvalitāte un drošība, gan arī to dizains, kas iekļaujas apkārtējā vidē.