Description
Geomatic Ltd. was founded on 09.10.2012. Our main activity is geodesic and topographic works. In addition to our ability to provide 3D laser scanning and geo-scanner jobs, as well as any specific job that requires increased precision.
Contacts
Want to get in touch with you? Fill out the form.
Contact form
Reviews
Categories
Keywords
Executive measurements
,
Geodesy
,
Geodesic works
,
Topography
,
Surveyor
.
Surveyor, surveyor in Riga, surveyors in Riga, certified surveyors,
land surveying, land surveying, surveyor services, surveying companies,
topography, topographical survey, for designing necessary topography surveying,
topo map, geodesy, geodesic works, geodesy services, executive measurements,
executive survey, performance of executive measurements, border surveying,
land cadastral surveying, road and square survey, volume and area gaugings,
executive measurements for documentation arranging, all kinds of
utilities surveying and preparation of executive documentation, construction
axis installation, construction axis marking, delineation of buildings,
delineation of building elements. building location gaugings, building
elements executive documentation preparation, building and structure
deformation geodetic monitoring, deformation monitoring, height marks installation,
rappers installation, 3D laser scanning, structure 3D laser scanning for design needs,
building 3D laser scanning, laser scanning, laser scanning of buildings,
georadar works, georadar, georadar services, GPR, utilities setting in nature,
engineering communications scanning, utilities search, underground
communications surveying, underground communications surveying, finding
of treasure hidden in the ground, engineering geodetic works, engineering geodesy.
Executive measurements Dzirciems
,
Geodesic works Dzirciems
,
Geodesy Dzirciems
,
Surveyor Dzirciems
,
Topography Dzirciems
More...
Legal information
Excellent legal status The company has no legal burdens on its operations.
Registration certificate number 40103594297
Legal address Rīga, Duntes iela 10, LV-1013
Submitted of annual reports 2019
More
Officials, Owners, Turnover, Profits, Commercial Pledges, Collateral, Contacts, etc. current, historical information.
More
Current balance, profit and loss calculation, cash flow, etc. applications, if available (scanned / EDS format)
Piegādā unikāli plašas un ātras satura meklēšanas iespējas konsolidētā juridisko un faktisko uzņēmumu datu bāzē.
Creditinfo
Location
Article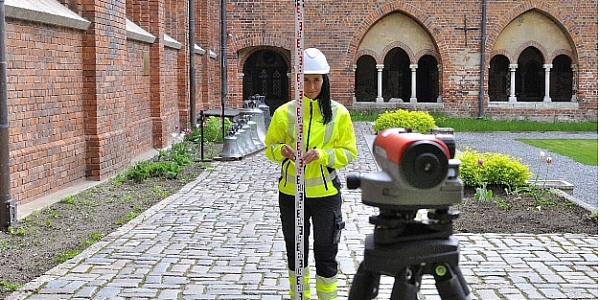 Ģeodēzija ir neatņemama būvniecības uzsākšanas daļa. Ģeodēzija nepieciešama būvniecības darbu asistēšanai pirms būvniecības, būvniecības procesā, kā arī tad, kad jau esošām ēkām pirms to renovācijas ir nepieciešama ēku un būvju deformācijas ģeodēziskā novērošana.
Related resources