About company
Mitsubishi, Electric, Panasonic, Nibe, Toshiba, Daikin, Midea. Heat pumps, air conditioning, heating, solar panels, solar collectors. Trade, assembly, repair, maintenance, design. Riga, Latvia, Pardaugava, Agenskalns, Imanta, Zolitude, Ziepniekkalns.
We offer
High quality assembly and service at affordable prices
We provide full service cycle for installed equipment throughout Latvia
We provide warranty and post-warranty service
High quality installation, annual maintenance and repair of heat pumps and air conditioners not purchased from us




Our products

Air to Air Heat Pumps
Air-to-water heat pumps
Conditioners
Solar panels
Heating boilers
Solar collectors




Contacts

Want to get in touch with you? Fill out the form.

Contact form

Reviews

Ātra un kvalitatīva kondicionieru uzstādīšana!

Keywords

Heat pump

,

Heating pumps

,

Air heat pumps

,

Heating

,

Conditioners

.

MITSUBISHI, Electric, Panasonic, Toshiba, Daikin, Fujitsu, Midea.

Heating, conditioner, heat pump, heating system, heat pump air heat pump,

ventilation, air-to-air heat pump, recuperators air conditioning,

solar systems, solar panels, conditioners mitsubishi heat pumps,

toshiba heat pumps, conditioners panasonic heat pumps, panasonic conditioners,

heating boilers mitsubishi air conditioners, mobile conditioner,

heating boiler air-to-water heat pumps, water heat pump, ground heat pump compressors,

conditioning, freezing equipment, ventilation systems, Air conditioning systems,

conditioners, conditioner, conditioners, conditioner, conditioner,

conditioning. Heating equipment, heating pumps, heating service,

heat, heat supply, heated floors, heat pump maintenance, heat pump service,

heat pump repair, conditioner service, air-conditioner repair, conditioner maintenance,

room ventilation, air-conditioning, heating equipment and systems.

Riga, Sigulda, Cesis, Valmiera, Limbazi, Valka, Smiltene, Madona,

Gulbene, Balvi, Ludza, Rezekne, Daugavpils, Livani, Jekabpils, Aizkraukle,

Ogre, Dobele, Jelgava, Saldus, Kuldiga, Liepaja, Ventspils, Tukums,

Talsi, Jurmala, Riga.

Conditioners Āgenskalns

,

Heating pumps Āgenskalns

,

Heating Āgenskalns

,

Heat pump Āgenskalns

,

Air heat pumps Āgenskalns

More...

Legal information

Excellent legal status The company has no legal burdens on its operations.

Registration certificate number 40003963966

Legal address Rīga, Balasta dambis 1, LV-1048

Submitted of annual reports 2019

More

Officials, Owners, Turnover, Profits, Commercial Pledges, Collateral, Contacts, etc. current, historical information.

More

Current balance, profit and loss calculation, cash flow, etc. applications, if available (scanned / EDS format)

Piegādā unikāli plašas un ātras satura meklēšanas iespējas konsolidētā juridisko un faktisko uzņēmumu datu bāzē.

Creditinfo
Working time
Open
Sunday: holiday
Monday: 9:00-18:00
Tuesday: 9:00-18:00
Wednesday: 9:00-18:00
Thursday: 9:00-18:00
Friday: 9:00-18:00
Saturday: holiday
More...
Location
Article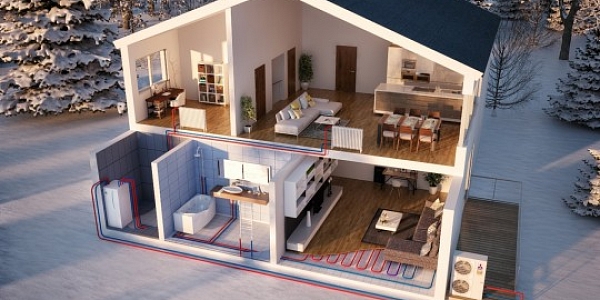 Siltumsūkņi paņem siltumu no, piemēram, zemes, kalna, ūdens vai gaisa un pamatīgi samazina elektrības patēriņu siltumam un ūdens uzsildīšanai ar elektrību apsildāmā mājā.
Trademarks