MĀRTIŅA TIRE SERVICE
Hello! We are Martins tire service team. Often we are called maximalist, but what to do, if we are? We may not have much, but we always work with pleasure, quickly and accurately. We are like a family. We do all the work for ourselves. You can safely search for - cool tire assembly, used tires, new tires, used wheels, metal wheels, air conditioner refill, wheels and tire repair, alignment, etc. Our main core value is people smile. (:
MĀRTIŅA TIRE SERVICE
Mārtiņš tire service appeared in the far distant, 2006 year. Back then, it was a small garage. It seems so small but very ambitious. Now we have grown a bit and offer our customers something more. We work for people of Jelgava and also other people who are our core values are recognized as good.
Contacts
Want to get in touch with you? Fill out the form.
Contact form
Reviews
Attachments
Categories
Keywords
Car tyre service. Tyres. Summer, winter tyres. Used, new tyres, wheels,
(metal, cast) assembly, balancing, repair, disc repair, service.
In high season we work without days-off. Tyre trade, sale of tyres,
tyres and wheels, tyre service, tyre repair, tyres used, restored,
tyre change, tyres for passenger cars, tyres summer, tyres, tyre service,
tyre change, tyre assembly, tyre-change, tyre center, tyre-repair,
tyre balancing, tyre-service, car tyre service, winter tyres, car tyres.
Conditioner refilling, car conditioners, car air-conditioner, wheel alignment,
toe-in, wheel geometry, wheel geometry adjustment. New motorcycle tires.
Scooter, moto tires. Car tyres, car tires in Jelgava, car tires in Zemgale,
tire change in Jelgava, new tires jelgava, new tires in Jelgava,
used tires in Jelgava, tyres in Jelgava, tyre change, cleats, studded tyres,
studded tyres, all-season tyres, universal tyres, car tyre service,
metal wheels, alloy wheels, wheel balancing, tire balancing in Jelgava,
wheel geometry checking. Tyre campaign, summer tyre campaign, winter tyre campaign,
cheap tyres, cheap summer tires, summer tires in Jelgava, winter tires in Jelgava,
summer, winter, cheap summer tires, cheap winter tires, tires for summer conditions,
tires for winter conditions, tire discount, tire discounts Jelgava,
car wheels, safe tires, durable tires, qualitative tires, vulcanization,
tyre vulcanization.

More...
Working time
Now closed
Sunday: holiday
Monday: 8:00-19:00
Tuesday: 8:00-19:00
Wednesday: 8:00-19:00
Thursday: 8:00-19:00
Friday: 8:00-19:00
Saturday: 9:00-17:00
More...
Location
Article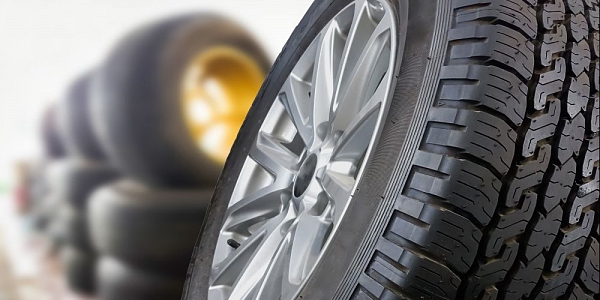 Jaunas riepas ir daudz drošākas, ekonomiskākas un ilgtermiņā arī lētākas nekā lietotas. Jaunas riepas ilgtermiņā ir daudz izdevīgākas nekā lietotas, jo ar lietotas riepas ātrāk nodilst un tās būs jāiegādājas gandrīz katru sezonu.