Description
MULTIPACK is the largest distributor of packaging and wrapping materials in Latvia, which has been successfully operating in its industry since 1994! The company's warehouse has the widest range of packaging materials, which is regularly updated. MULTIPACK focuses on the implementation of the largest market demand in various industries, thus being able to offer packaging solutions to HoReCa, manufacturing and sales companies in Latvia and Lithuania.
Products can also be purchased online at www.multipack.lv, both wholesale and retail, with delivery throughout Latvia. Packaging printing and production by individual order!
Products:
Food packaging
Disposable tableware
Transport packaging
Films
Bags
Paper packaging
Boxes and cases
Adhesive tapes
Stationery
Household goods
Packing equipment
Multipack offers customers the widest range of products that will be able to meet the requirements of each customer:
Disposable tableware and cutlery
Various packaging materials
Packaging printing according to the customer's order
Packaging equipment
The offered products can be purchased both wholesale and retail. Delivery of products is ensured throughout the territory of Latvia.
Contacts
Want to get in touch with you? Fill out the form.
Contact form
Reviews
Laipni apkalpoja, izskatijās ka tā ir vairumtidzniecības vieta, bet man pārdeva arī nelielā daudzumā to ko vēlējos. Iesaku !
Attachments
Categories
Keywords
Packaging
,
Disposable tableware
,
Garbage bags
,
Adhesive tapes
,
Packaging packing
.
Packaging, Disposable tableware, Garbage bags, Adhesive tapes. Packing wrapping.
Cardboard boxes. Bags; Bags; Bags with handles; Bio bags; BIO waste bags.
BIO disposable tableware, Vacuum bags; Bag printing; Bags with prints;
Briquette bags; Bags with pellets; Paper bags; Paper bags with handles;
Paper cones; Polythene bags with prints; Polypropylene bags with prints;
Disposable tableware; Disposable tableware; Knives; Forks; Spoons;
Teaspoons; Plates; Plastic dishes; Cardboard containers; Glasses;
Glasses with print; Thermo glasses; Thermo dishes; Thermo soup bowls;
Salad bowls; Plastic containers for culinary; Aluminium dishes; Hot boxes;
Dessert plates; Garbage bags; Packaging, wrapping; Packaging materials;
Packing materials; Packaging materials; "bag in box" juice pack standing pack,
(doypack) 3l and 5l. Food product packing; Food packaging; Packaging production;
Packaging printing; Films; Packaging films; Food film; Pallet film;
Film for pallets; Thermal films; Thermal shrink film; Pads; Parchment paper;
Self-adhesive tapes; Adhesive tapes; Adhesive tapes; Two-sided adhesive tapes;
Insulation tape; Painter tape; Plasterboard tape; Aluminium tape;
Fabric adhesive tape; Adhesive tapes with print; Cash register tapes;
Scale labels; Cardboard boxes; Boxes for cakes, cake; Cake boxes;
Pretzel boxes; Labels; Marking gun; Marking tape; Spino; Folsen;
Have some picnic fun; Bicolor; Napkins; Paper napkins; Cake spices;
Bubble film; Bubble film in rolls; Gloves; Foil; Muffs; HDPE, LDPE,
CPP, BOPP, PVC; Wholesale; Packaging machinery; Rubber rings; Clipband;
PET plastic bottles; Bottles; Fruit sieve; Multipack. Waste bags in Riga,
Ainaži. Aizkraukle, Aizpute, Akniste, Aloja, Aluksne, Ape, Auce,
Baldone, Balozi. Balvi, Bauska, Brocēni, Cesis, Cesvaine, Dagda,
Daugavpils, Dobele, Durbe, Grobina, Gulbene, Ikšķile, Ilūkste,
Jaunjelgava, Jekabpils, Jelgava, Jurmala, Kandava, Kārsava, Kraslava,
Kuldiga, Ķegums, Lielvārde, Kurzeme, Liepaja, Līgatne, Limbazi,
Livani, Lubāna, Ludza, Madona, Mazsalaca, Ogre, Olaine, Ozolnieki,
Pāvilosta, Piltene, Pļaviņas, Preili, Priekule, Rezekne, Rūjiena,
Sabile, Salacgriva, Salaspils, Saldus, Saulkrasti, Seda, Sigulda,
Skrunda, Smiltene, Staicele, Stende, Strenči, Subate, Talsi, Tukums,
Valdemarpils, Valka, Valmiera, Vangazi, Varaklani, Ventspils, Viesīte,
Viļaka, Vilani, Zilupe. Salad boxes, plastic dishes, plates, picnic ware.
Buckets. Greenhouse film, film for pallets, aprons, coating film.
Serving accessories, snack dishes. garbage bags with prints, Garbage bags with fastener.
adhesive tapes, scotch tape, self-adhesive tapes, double-sided adhesive tapes,
protective films, packaging adhesive tapes, packing tape, colored
packaging adhesive tapes, moisture resistant tapes, enclosing tapes,
anti-slip tapes, warning tapes with adhesive, paper packaging adhesive tape,
packing tape rollers, sealable bags, zip-lock bags.
More...
Business region
Allažu, Babītes, Baldones, Daugmales, Krimuldas, Lēdurgas, Mores, Olaines, Salas, Salaspils, Saulkrastu, Siguldas, Ķekavas pagasti, Jūrmala, Olaine, Rīga, Sigulda
Legal information
Excellent legal status The company has no legal burdens on its operations.
Registration certificate number 40003216217
Bank Account LV98HABA0001408033679
Legal address "Mālkalni", Vētras, Mārupes pag., Mārupes nov., LV-2167
Submitted of annual reports 2021
Changed Amatpersonu maiņa
More
Officials, Owners, Turnover, Profits, Commercial Pledges, Collateral, Contacts, etc. current, historical information.
More
Current balance, profit and loss calculation, cash flow, etc. applications, if available (scanned / EDS format)
Piegādā unikāli plašas un ātras satura meklēšanas iespējas konsolidētā juridisko un faktisko uzņēmumu datu bāzē.
Working time
Now closed
Sunday: holiday
Monday: 8:30-17:00
Tuesday: 8:30-17:00
Wednesday: 8:30-17:00
Thursday: 8:30-17:00
Friday: 8:30-17:00
Saturday: holiday
More...
Location
Article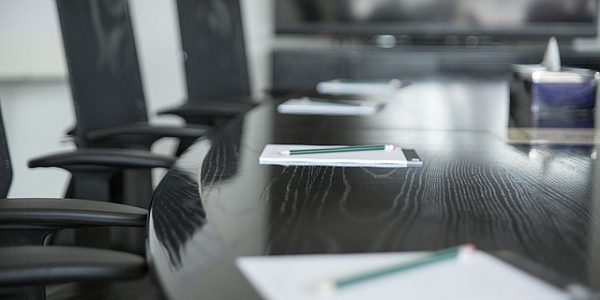 Par iepakojuma tirgotāja SIA "Multipack" vienīgo īpašnieku kļuvusi kompānija "KFF Holding", taču uzņēmuma patiesais labuma guvējs joprojām ir Andrejs Kologrejevs.
Trademarks
Related resources