Contacts
Want to get in touch with you? Fill out the form.
Contact form
Reviews
Profesionāla attieksme, kompetenti darbinieki
Attachments
Categories
Keywords
Zobu feja, Children's dentists, teeth fairies, Sky Dream Clinic,
Dentistry and oral hygiene, Dental clinic in Riga, In VEF area, Children dentist,
dentist, stomatology, Dental implantation, prosthetics, dental veneers,
implants, lumineers, colored fillings, ultrasound hygiene, braces,
Airnivol, orthodontics, entodonty, teeth canal treatment, microscope,
tartar removal and treatment, plates on the teeth, dental treatment,
therapy, surgery, implantology, dentures, restoration, hygiene, whitening,
Acute help in dentistry, innovative repair method, HIGH QUALITY,
ICOONE LASER, ICOONE, Icoone apparatus, skin care, cosmetological procedures,
edema, skin stimulation, cellulitis, tissue regeneration, lifting relaxation,
scars, vascular disease, striae, skin tone, muscle pain, vacuum therapy,
apparatus massage, massage, hematoma, lymphatic drainage, skin rejuvenation,
anti-aging, fibrous cellulite, diode laser, fat, overweight, sports activities,
varicose veins, muscle toning, LPG.

More...
Legal information
Excellent legal status The company has no legal burdens on its operations.
Registration certificate number 40103743305
Creditinfo
Working time
Open
Sunday: holiday
Monday: 8:00-20:00
Tuesday: 8:00-20:00
Wednesday: 8:00-20:00
Thursday: 8:00-20:00
Friday: 8:00-20:00
Saturday: holiday
More...
Location
Video
Article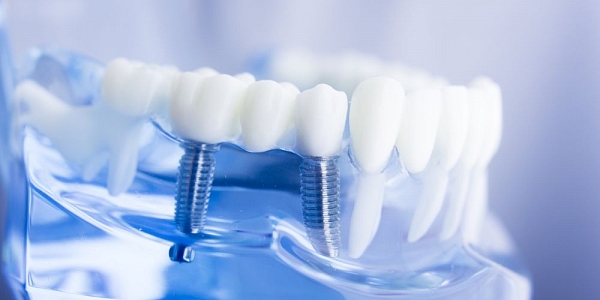 Zobu implanti ir titāna skrūves, ko ieskrūvē žokļa kaulā un aizvieto  zaudētā zoba sakni. Implants atkārto dabiskā zoba saknes formu.
Related resources