Description
Bus, minibus rental in Valmiera. Passenger transportation in Valmiera. Truck and bus repair in Valmiera. Auto electrician, car washing, truck painting, engine repair in Valmiera. In Cesis, Valka, Limbazi, Smiltene in Vidzeme.
Contacts
Want to get in touch with you? Fill out the form.
Contact form
Linked companies
Attachments
Categories
Keywords
Buses in Valmiera
,
Bus repair in Valmiera
,
Truck repair in Valmiera
.
Car wash in Valmiera
,
Valmieras taxis
,
Taxis in Valmiera
,
Driving school in Valmiera
.
Driving training in Valmiera
,
Car courses in Valmiera
,
95 code in valmiera
.
Periodic training in Valmiera
.
Public transport, passenger transportation. Ltd. VTU Valmiera carries
out passenger transportation in Valmiera, former Valmiera and Valka
districts and on long-distance regular routes. Bus, minibus rental
for local and cross-border tourism. Ticket sales, Balticlines system Valmiera,
Rujiena, Smiltene, Valka bus stations. Information on bus traffic.
Postal parcel transport concluding a contract. Truck and bus repair services,
bus repair, car washing, car electrician services. Diagnostics, – brake,
wheel alignment, headlight inspection and regulation etc. technical
maintenance and repair, – electrical equipment, fuel equipment,
engine, aggregate and running gear repair. Car body and load-bearing structure repair,
Body painting, car painting, Windshield, motor vehicle glass, side
window replacement and double glazed window recovery. Car air conditioning
system testing, repair and refill with freon, conditioner refilling.
Mobile technical support services on the spot. Truck tow truck. Bus tow truck.
Truck wrecker. 24-hour tow truck. Emergencies, SOS technical assistance
transportation on road phone 29220430, Car towing, car towing truck,
tow truck. We offer relocation, transportation by tow truck from
vehicle location to customer's indicated location. Car tow truck
working hours - on working days 8.00 - 00.30, For passengers in intercity
bus routes we offer WiFi Internet in the bus. We offer to perform
breath analyzer test in Valmiera bus station. In Valmiera.
More...
Business region
Brenguļu, Burtnieku, Bērzaines, Dikļu, Ipiķu, Jeru, Kauguru, Kocēnu, Lodes, Matīšu, Mazsalacas, Naukšēnu, Ramatas, Rencēnu, Skaņkalnes, Sēļu, Trikātas, Vaidavas, Valmieras, Vecates, Vilpulkas, Zilākalna, Ēveles, Ķoņu pagasti, Mazsalaca, Rūjiena, Valmiera
Legal information
Excellent legal status The company has no legal burdens on its operations.
Registration certificate number 40003004220
Bank "SEB banka", Valmieras filiāle
Bank Account LV88UNLA0018000460814
Legal address Kocēnu nov., Kocēnu pag., Brandeļi, "Brandeļi", LV-4220
Submitted of annual reports 2019
More
Officials, Owners, Turnover, Profits, Commercial Pledges, Collateral, Contacts, etc. current, historical information.
More
Current balance, profit and loss calculation, cash flow, etc. applications, if available (scanned / EDS format)
Piegādā unikāli plašas un ātras satura meklēšanas iespējas konsolidētā juridisko un faktisko uzņēmumu datu bāzē.
Creditinfo
Working time
Now closed
Sunday: holiday
Monday: 8:00-17:00
Tuesday: 8:00-17:00
Wednesday: 8:00-17:00
Thursday: 8:00-17:00
Friday: 8:00-17:00
Saturday: holiday
More...
Location
Article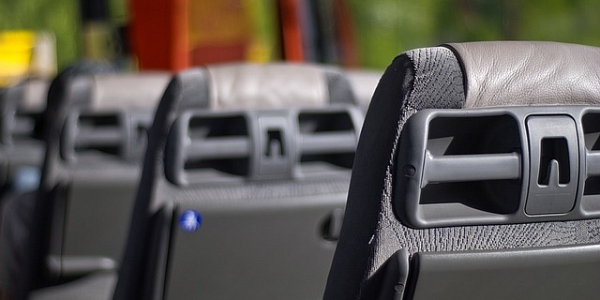 Rīga, 18.janv., LETA. SIA "VTU Valmiera" izsludinājusi atklātu konkursu par dīzeļa-elektrisko hibrīda autobusu piegādi, liecina Iepirkumu uzraudzības biroja informācija.
Related resources